Foot Care Exfoliating Scrub 
A journey of a thousand miles begins with a single step.
Purchase your Foot Care Gentle Exfoliate Today to Take the First Step to Healthy, Smooth, + Soft Feet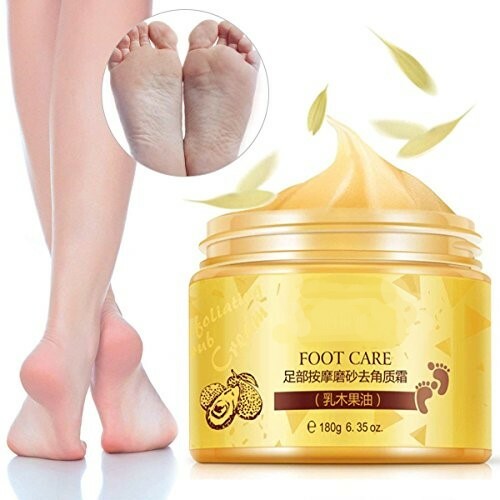 Product Features: 
Exfoliates Dead Cells – Use our Foot Care Scrub to help remove dirt and dead cells, rejuvenating your skin

Moisturizes Foot Epidermal 

– Gently massage cream into feet to provide necessary moisture and prevent dry-skin buildup

Proper Foot Care 

– Age and other factors can cause skin to become rough and peel over time. Take preemptive action with this Foot Care Scrub and maintain the longevity of your skin's health

Prevent Dehydration 

– Our product is enriched with Shea butter, a natural substance that improves the skin's health while simultaneously cleansing and hydrating the skin
Directions: 
Rub necessary amount of product onto the base of your foot, massaging the cream in a circular motion. Continue to add more of the product until the entire foot has undergone a layer of exfoliation. Make sure all of the cream has been rubbed into the skin. Repeat the same process on the other foot.